​[Read the browser version right here]​
Hey Reader,
It's been a minute!
Manyyyyyy minutes.
It's been *checks calendar* 128 days since I sent the last edition and went on a much-needed summer hiatus.
And now there are ~700 more of you (shoutout ConvertKit Creator Network 🙌) — so if you're new here.. WELCOME it's good to have you.
If you've been with me for a while — welcome back!
This is the 120th edition of Growth Currency⚡— the newsletter that helps you start + grow + improve + monetize your newsletter.
—it's meta: a newsletter about newsletters. Check out older editions here.
In this edition:
» 10 lessons from hitting 500k subs 📈
» How to make less shitty Welcome emails 👋
» Newsletter 👉 Podcast... Podcast 👉 Newsletter?
» Getting to $1M revenue with 70k subs 👀
…and more!
Shall we?
---
Meet Taja, your AI-driven YouTube sidekick that streamlines the publishing process for long form videos and shorts.
Taja creates tailored titles, descriptions and chapters, and even hashtags, all optimized to gain maximum visibility in the YouTube algorithm while saving you immense time.
Creators who join Taja save an average of 43 minutes per video and never have to deal with SEO freelancers again.
​Try the 7-day FREE trial »​
​​
---
ARTICLE by
Growth Currency

⚡
6 MONTHS WORKING AT SPARKLOOP.
​
6 LESSONS TO GROW & MONETIZE YOUR NEWSLETTER.
I've been working at SparkLoop for 6 months. It's been an amazing ride!
In that time, I've…
→ helped publish 14x podcast episodes with successful newsletter operators
→ composed & published 9x Friday Features diving deep into what makes these newsletters successful
→ hosted & moderated a bunch of free Office Hour workshops with insanely smart newsletter peeps
Now I'm boiling down — for you — the biggest lessons from analyzing these successful newsletters.
Here are the 6 biggest lessons I've learned when it comes to operating a newsletter.
---
Feeling stuck

with your newsletter?

Sara was feeling stuck with her newsletter.

So she booked a 1-hour newsletter strategy session with me. Here's how our session helped her:
Sara Loretta 🏁❤️‍🔥

@thesaraloretta
3:5 PM • Dec 28, 2022
​
​
​
Connect with me…
---
LINKS TO

​
GROW +

IMPROVE +

MONETIZE
​

YOUR NEWSLETTER
Key takeaways: Do your "job to be done" better than anyone else in the world.
Key takeaways: Activate your readers — push for a reply. Toby says readers that reply have a dramatically increased open rate long term . Just make sure you do it right.
​
Key Takeaways: More touchpoints with your content = better retention & more conversions.
​
Key Takeaways:
Use your newsletter as a Trojan Horse to get subscribers into your media/business ecosystem.

Reinvest 100% of profit into newsletter growth to scale as quickly as possible.
​
---
(GC ⚡ Affiliate Newsletters Of The Week)
One Email.
One Reason.
To Optimize Your Marketing.
Alex is the marketing teardown master.
This week I learned how a clothing brand took advantage of a huge opportunity — thanks to the Taylor Swift-Travis Kelce hype train.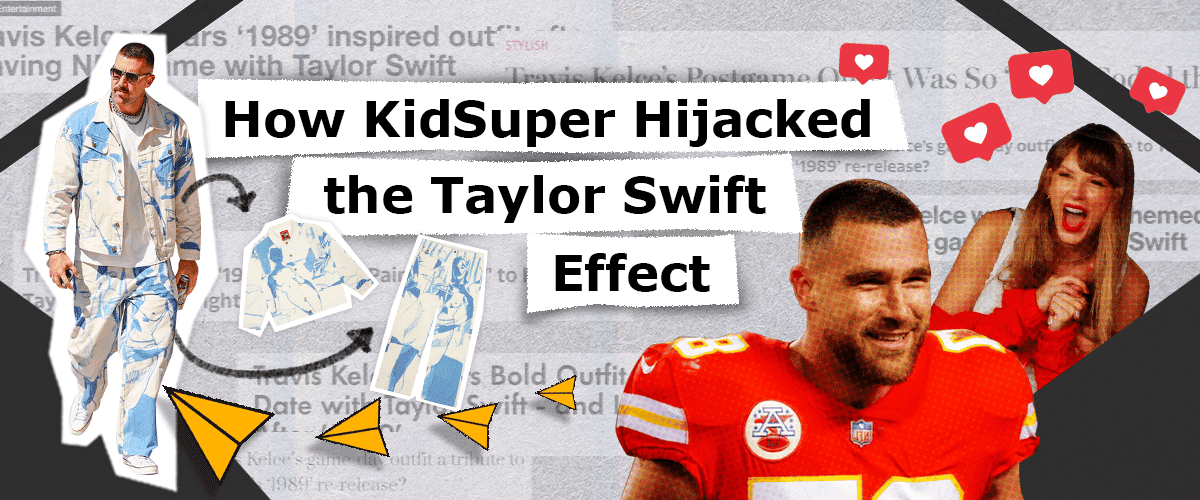 Get Jeremy's SEO, marketing, and copywriting strategies he used to drive growth for monday.com, Robinhood, CrowdStrike, Binance, and hundreds more.
---
Thanks for making it to the end—I try and save some personal ramblings for this space.
How was your summer? Mine was jam-packed 🙌
Traveled with the family (despite the smokey BC skies).
Enjoyed some fantasy football drafts (despite my shitty teams).
And trained & participated in my first-ever sprint triathlon.
I'm officially addicted and already training for my first Standard distance tri in 2024 💪
Who's with me???
(via personal X 👇)
TriHard 🏊‍♂️🚴‍♂️🏃‍♂️

@kale_em_all
11:40 AM • Sep 18, 2023
​
​
How would you rate this edition?
​⚡⚡⚡⚡⚡ Electrifying!​
​⚡⚡⚡ A decent jolt.​
​⚡ Just static...​
​
PS - here are last edition's TWO most popular links:
#1: 10 Powerful Tools to Boost Your Newsletter by Yong-Soo Chung (49 clicks) ​
#2: 3 things you must consider with paid subscriber growth by Growth Currency ⚡ (42 clicks)
---
Other resources to help you:
→ The 1KS Roadmap: A Free Course To Your First 1,000 Subscribers​
→ Advertise in this newsletter​
​
Peace and platonic love,
Dylan