​
You're receiving this because you subscribed here OR here or maybe here.
This email may contain affiliate links. I receive a small commission for recommending products I use & love at no extra cost to you.
​[Read the browser version right here]​
---
[#Sponsored]​
​Spend less time on marketing with advanced automations
This issue is in partnership with ConvertKit.
You've certainly sent a few emails in your day, and maybe you've even used some simple automations.
But to truly scale your business, you need to take it to the next level.
Our advanced automations guide is 12 articles detailing how creators can use automated funnels (and our pre-built templates) to quickly get the marketing out of the way so you can get back to creating.
"I can create and sell a digital product, and I don't need to go and use a separate tool or manually add it to the flow of my website. I can just set it up really quickly and create automations that make my life so much easier."
​
- Femke van Schoonhoven - product designer, podcaster, YouTuber
​Download the advanced automations guide to start scaling your business today »​
​
---
This is GC⚡ #84 — your secret weapon for newsletter growth ⚔️
A special welcome to the 32 newest readers of the Growth Currency⚡ newsletter!
Thank you for giving me space in your inbox. 🙏
Did someone forward you this newsletter? Subscribe here »​
​
---
[GC Editorial]​
Are Substack's
Network Effects

worth the tradeoff?
4 things you should consider before switching.
Lenny Rachitsky writes Lenny's Newsletter: a weekly newsletter about "product, driving growth, and working with humans."
He has over 200,000 subscribers, including over a thousand paying subscribes.
Lenny publishes on Substack. He recently tweeted how Substack is now driving 10% of his paid subscriber growth — and 72% of his free subscriber growth.
Lenny Rachitsky

@lennysan
August 31st 2022
He ends the tweet off with "Network effects in action".
And understandably so—given how his growth on the platform is creating the flywheel, network effect of growing his newsletter.
His growth is propelling more growth.
So what does this mean for the 99.9% of newsletter publishers who do not have lists this big? ​
→ Should you switch to Substack to take advantage of their "network effects"?
→ Or if you haven't launched yet, should you start on Substack?
---
[GC Curated Resources: Start + Grow + Improve + Monetize your newsletter]​
Your Growth Currency ⚡ This Week
"Knowledge is the currency of growth."
​
START
⚡ 12 Amazing Newsletter Examples (& What You Can Learn From Them) by Kayla Hollatz
A lovely in-depth article featuring 12 swipe-worthy newsletter strategies. Save this one to your bookmarks or Notion or Pocket or whatever the kids are using these days 😅
​
​
GROW
⚡ How To (Actually) Grow Your Newsletter: The Growth Assassin Behind Codie Sanchez and Milk Road by Tim Stoddart (Copyblogger)
A doozie here. Get out your pens and paper. Just wish there were chapter markers 😭...
​
​
​
IMPROVE
⚡ 21 subject line frameworks to skyrocket your opens by Jim Hamilton [🧵]
Some great tips here to improve your subject line game. Pair these tips with this headline analyzer = 🚀🌙
Jim Hamilton | Freelancing & Direct Response

@jimh4milton
April 29th 2022
​
​
MONETIZE
⚡ How TheSkimm Makes Money: Advertisements and Subscription Services by Investopedia
Sure. TheSkimm isn't exactly small potatoes. They have over 1.5M subscribers. But that doesn't mean we can't learn & apply their monetization strategies. Take this as a blueprint—or even inspiration.
(🔗 via InboxReads)
​
​
(Newsletter Of The Week)

​
The GC NOTW 🤘
⚡Content Connect by Ashley Cummings
Ashley puts together a loaded weekly newsletter all about content writing. She publishes her own tips & experience to make you a better content writer while interviewing other writers in the industry.
"Subscribe to grow your writing & content marketing muscles."
A recent issue I enjoyed: The on-page SEO strategy content writers need to learn...​
---
Thanks for making it to the end—I try and save some personal ramblings for this space.
Summer vacations are wrapped up. My family enjoyed the last week of August in Whistler, BC. Here's another vacay image: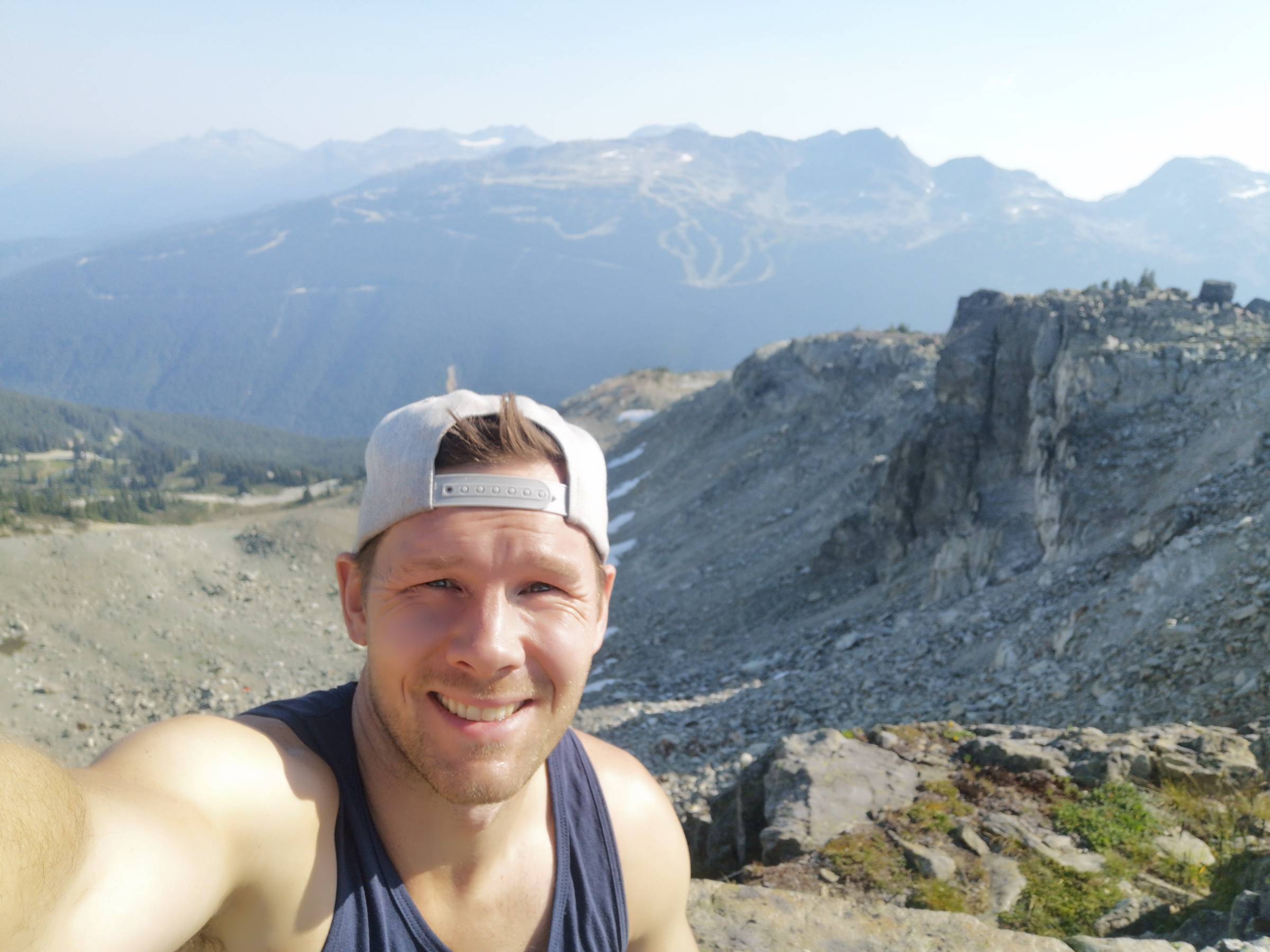 Vacations are great (duh). They help with family bonding, give you new perspectives, and time away from the (home) office. Win!
I acknowledge not everyone can afford the time away, but if you can, they it's well worth the recharge.
Creator burnout is real. "Real work" burnout is real. Every-day burnout is real.
I'm looking forward to coming back this fall recharged with some bigger & better Growth Currency content and resources—including some changes.
One change you might've noticed: only ONE sponsored ad in this edition. I've been accepted into the ConvertKit Sponsor Network and in doing so have whittled down my ad spots to one per edition. Win!
I'll be writing more about the change soon. Stay tuned.
Oh, and if you want to sponsor this newsletter, you can apply here: growthcurrency.net/advertise​
​
How would you rate this edition?​
⚡⚡⚡⚡⚡ Electrifying!​
⚡⚡⚡ A decent jolt.​
⚡ Just static...
Hit reply and let me know why — I answer every one :) Or DM me on Twitter!
​
And in case you missed it, here are last week's TWO most popular links:
#1: How I Book $1k per Month in Newsletter Ads by Growth Currency
#2: Entrepreneurship ruined my life by Andrew Ryder (←first time a sponsored link was one of the top 2 links clicked!)​
​
---
​
Other Growth Currency⚡ Resources:
​
→ The 1KS Roadmap: A Free Course To Your First 1,000 Subscribers​
→ The Ultimate Creator Database of Awesomeness​
→ How To Start, Grow, and Optimize a Substack Newsletter​
→ Advertise in this newsletter​
→ Book a Newsletter Consult With Me: 30 Mins | 60 Mins​
Peace and platonic love,
Dylan