​[Read the browser version right here]​
Hey Reader,
Welcome to the 116th edition of Growth Currency⚡— the weekly now-fortnightly newsletter that helps you start + grow + improve + monetize your newsletter.
Yep—it's meta: a newsletter about newsletters. Check out older editions here.
In this edition:
» Instagram enables multiple links in bio 🤯
» How to get your sh*t read online 💩
» How to design an onboarding experience 🛹
» A blueprint to 10k subscribers ✈️
» An important announcement from me (read to the end)
…and more!
Shall we?
---
[#Sponsored]​
​ConvertKit's Craft + Commerce conference is happening June 8-10 in Boise, ID—and tickets are going fast
This three-day event is designed to help you connect with fellow creators, learn from experts, and discover tools and strategies to grow your business.
Your Craft + Commerce ticket includes...
→ inspiring keynotes
→ workshops
→ meetups
→ live ConvertKit support
→ social events
This is the perfect opportunity to gain valuable insights, network with your peers, and have a blast doing it.
Right now, you can take $50 off your Craft + Commerce ticket.
Want to bring a friend? You'll save even more!​
​Register now »​
​​
---
What You
Need To Know
News from GC & the Newsletter industry
​→ Instagram now permits multiple links in bio
​→ Newsletter publishers continue to see uptick in revenue despite advertising slowdown​
​→ CEX (Creator Economy Expo) is happening May 1st! Get your tickets ASAP​
​→ Secure your spot in ConvertKit's Creator Network​
→ Want direction & advice with your newsletter? Book a 30-min or 60-min newsletter strategy call with me.​
​
---
ARTICLE by
Growth Currency

⚡
How to
Get Your Sh*t Read

Online

It's hard enough to get people's attention online.

And it's even harder to keep it.

There are a few very simple — but incredibly effective — elements you should incorporate into your writing to keep your readers' attention. And I wouldn't know these if it weren't for Nicolas Cole of Ship 30 for 30.

The most valuable lesson I learned from my Ship 30 for 30 experience was how to write online.

First things first: take everything you learned about writing in school — and throw it out a 34-storey window so it shatters into a million fragments on the pavement.

Destroy it. Never think about it again.

Okay, clean slate? Let's do this.

Here are 3 things you can do today to increase the readability of your work.
---
LINKS by
Growth Currency

⚡

"Knowledge is the currency of growth."

​
START
YOUR NEWSLETTER
⚡ How to design your onboarding experience by David Tvrdon
My Take: A solid onboarding experience is low-hanging fruit *most* of us can optimize. David says his experience with this method of onboarding increased customer lifetime value (CLV) by 40% (!) — although it was for a paid news media product. The lessons still apply, for the most part.
​
GROW
YOUR NEWSLETTER
⚡ Road to 10K Newsletter Subscribers Blueprint by Yong-Soo Chung
My Take: I love how Yong-Soo breaks down the reverse-pyramid (aka funnel) to map out how to reach 10k newsletter subscribers. Yes some of this includes paid growth—along with some interesting Twitter advertising insights from Yong-Soo himself.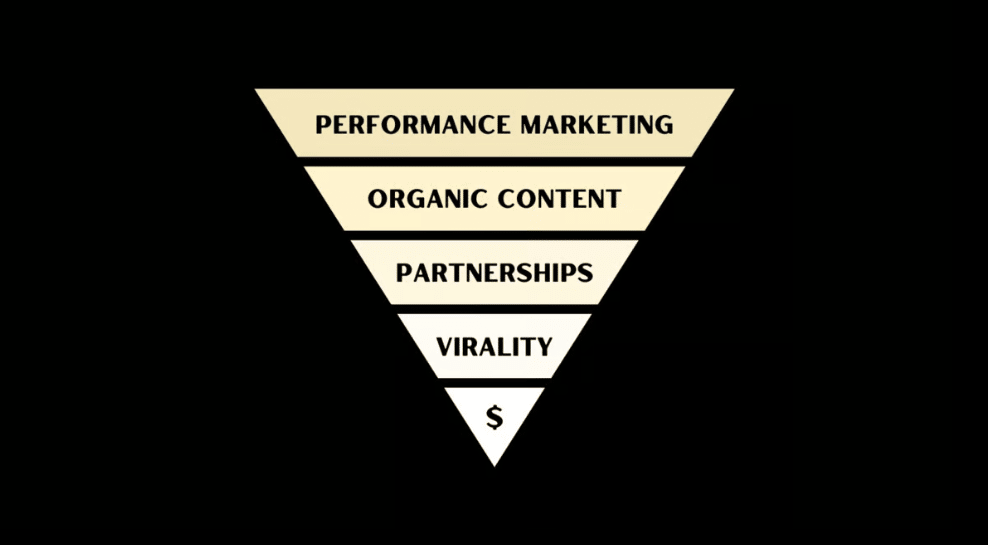 ​
IMPROVE
YOUR NEWSLETTER
⚡ Email marketing 101 with Dylan from Growth Currency by Fab Giovannetti (via Alt Marketing School)
My Take: I was honored to be a guest on Fab's stellar podcast :) We discuss everything from growing your email list to creating compelling content, how to optimize headlines, and ways to grow your newsletter.
​
MONETIZE
YOUR NEWSLETTER
⚡ Stop "selling" your newsletter ads. Brands don't like it when you "sell" by Emanuel Cinca
My Take: We're all guilty of eagerly sending media kits full of our subscriber metrics to sponsorship prospects...👎 Emanuel shows us another way—and I love this line: "Brands are more interested in—how we can effectively promote their products in our newsletter." ​
​
---
(GC ⚡ #Affiliate Newsletter Of The Week)
​Write On by Joe Portsmouth
The newsletter that makes you a better copywriter.
Some of the best stuff I've found here:
→ 67 Quick Copywriting Tips
​→ How to write 5-star emails (that help you sell anything)​
​→ ChatGPT Headline Generator (50 Frameworks + Examples) [this one's worth the price of admission, folks]
​Subscribe FREE with one click »​
​

---
Thanks for making it to the end—I try and save some personal ramblings for this space.
For as long as it's been a thing, this newsletter — Growth Currency — has been a weekly newsletter.
I prided myself on that fact.
I knew a consistent rhythm would benefit readers and myself.
I knew more editions meant more potential ad revenue.
And so for the past 116 weeks (for the most part), I've published. Sometimes I published…
...on time
....a day late
.....when I wasn't confident in the quality
......when I was on a family vacation
.......when I didn't feel like publishing.
Sacrifices have been made for the sake of publishing.
But lately, I've been making bigger sacrifices to publish every week. And it's got me thinking…
I'm grateful for the income and the opportunity a weekly newsletter has brought me. I'm proud of my accomplishments and don't diminish those.
But it doesn't buy back time. My kids are only young once.
I didn't start a newsletter to spend less time with my family—I started one to support them.
And they need their dad more now than they need their their college savings topped up. And I need them.
And so...
This is my overly dramatic way of declaring a 50% reduction in my newsletter content.
For now (ie. as long as I want), Growth Currency⚡ will be published every other week. AKA fortnightly.
(I would say "biweekly" but some might think twice a week — and we might both be right?)
Thanks for reading, I appreciate you. I really do.
And I'll catch you in a fortnight ✌️
​
How would you rate this edition?
​⚡⚡⚡⚡⚡ Electrifying!​
​⚡⚡⚡ A decent jolt.​
​⚡ Just static...​
​
PS - here are last edition's TWO most popular links:
#1: The 2023 Guide to Newsletter Recommendations by Growth Currency ⚡ (114 clicks) ​
#2: 100+ ChatGPT prompts for creators: Speed up your workflow with AI by Tyler Wade via Descript (86 clicks)
---
Other resources to help you:
→ The 1KS Roadmap: A Free Course To Your First 1,000 Subscribers​
→ The Ultimate Creator Database of Awesomeness​
→ Advertise in this newsletter​
​
Peace and platonic love,
Dylan