This email may contain affiliate links. I receive a small commission for recommending products I use & love at no extra cost to you.
​[Read the browser version right here]​
​
Welcome to
Growth Currency

⚡
The #111th edition helping you
start

+

grow

+

monetize

your newsletter.

Check out older editions here: Past Editions »

Did someone forward you this newsletter? Subscribe here »​
​
---
[#Sponsored]​
​
A brand new framework

for thinking about today's complex world

This issue is in partnership with Tim Urban.

What's our problem?

Get to the bottom of modern society with a groundbreaking new book from Tim Urban, creator of the wildly popular blog Wait But Why.

Dive deep into history, evolutionary psychology, political theory, neuroscience and more as you explore an entirely new framework for understanding our complex world.

Packed with original concepts, sticky metaphors, and hundreds of drawings, What's Our Problem?: A Self-Help Book for Societies is sure to change the way you see your world.

​Get your copy ​»​
​​
---
What You
Need To Know
News from GC & the Newsletter industry
​Craftsman Creative launches massive Creator giveaway (over $2.2k value!)​
Daren from Craftsman Creative is giving away a grand prize worth $2,285, including a CEX ticket, a year of Skill Sessions from Josh Spector, and more!
​CEX returns this May — tickets are limited​
The Creator Economy Expo (CEX) 2023 is for YOU, content creators & content entrepreneurs. Register now using my coupon code GROWTH100 to save $100! Early bird pricing ends March 31st!
​🙏 Kidney needed for Harim​
Roberto is a former sponsor of GC⚡ and his wife, Harim, needs a kidney transplant. They have a donor (Harim's sister!) — but their medical insurance won't cover the surgery. Please donate if you feel compelled and are able.
Roberto Robles 😺 🚀

@robertodigital_
March 4th 2023
​
---
ARTICLE by
Growth Currency

⚡
How to Price
Newsletter Ads
(4 Ways)
You want to sell ads in your newsletter—but you have no idea how to price them.
I feel you.
That was me 14 months ago. I sold my first newsletter ad for a whopping $25. Eight months later, I started making $1k/month in newsletter ad revenue. I don't share this to brag, but to show you what's possible.
Newsletter advertising has become increasingly common.
It's a recent phenomenon that little guys like us could promote a brand in our newsletters — and actually get paid for it.
But there's a problem: we don't know how to set our ad rates because we don't know…
what our audience is worth, and/or
what brands are willing to pay.
Like everything, there's nuance in newsletter ad rates. Just because someone got $250 for a newsletter ad to their list of 1,000 subscribers doesn't mean you will, and vice versa.
Sites like Sponsorgap.com share who is advertising where. But you're still left guessing what brands are paying. And you won't know — until you start experimenting.
The 4 strategies in this article aren't an exhaustive list of ad pricing strategies. But I hope they'll give you some ideas about ad pricing and how you can start making the ad dollars rain down.
---
LINKS by
Growth Currency

⚡

"Knowledge is the currency of growth."

​
START
YOUR NEWSLETTER
⚡ How to find your niche (and why the typical advice is bad) by Jay Clouse
My Take: One of the biggest bottlenecks to starting a newsletter is figuring out what to write about. This deep dive by Jay is going to help you out BIG time if you're struggling like 99% of us!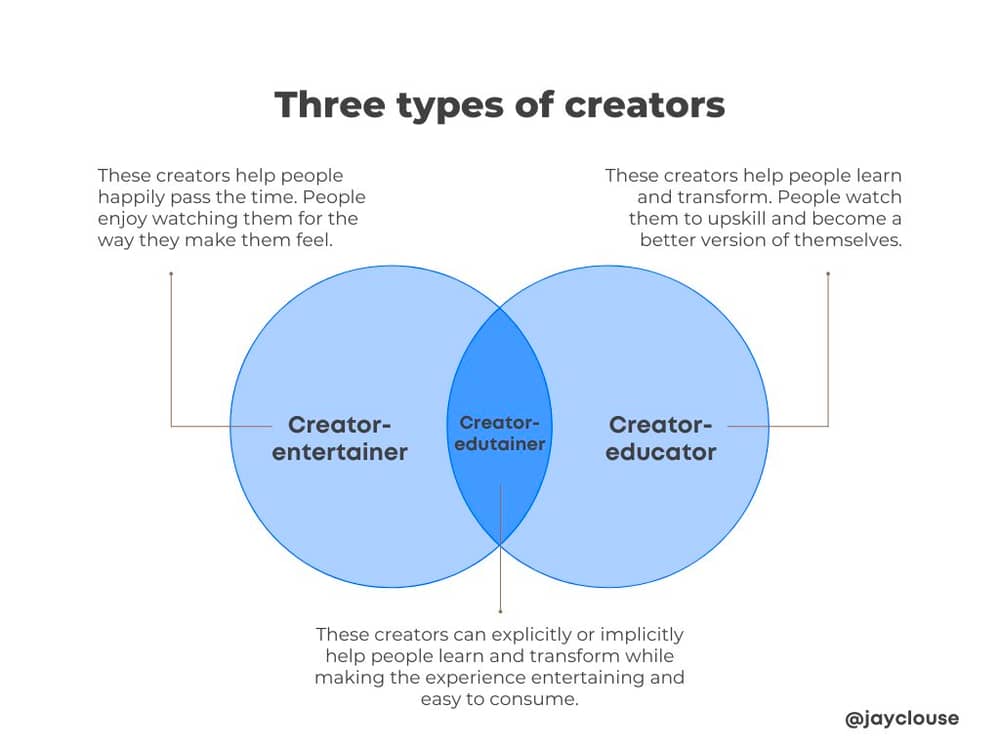 ​
GROW
YOUR NEWSLETTER
⚡ Newsletter Growth Channels by Matthew McGarry
My Take: Check out this Notion doc with 15 FREE growth channels and 11 paid channels. Matthew provides examples for how to best use each one. THANK YOU MATTHEW 🙏🙏
​
IMPROVE
YOUR NEWSLETTER
⚡ How to Write a Great Subject Line For Your Newsletter by Dan O'Shinsky
My Take: Dan managed newsletters at Buzzfeed and The New Yorker. Here he shares 6 "rules" for writing a great subject line—plus 3 case studies of companies crushing subject lines. And because he's so generous, he tops it all off with 5 tips around A/B Testing. Helluva read.
​
MONETIZE
YOUR NEWSLETTER
⚡ Newsletter Navigator: Your Growth Co-Pilot by beehiiv
My Take: The dudes at beehiiv just launched this super handy FREE calculator. I was going to make one and share it, but this is WAY better. Their tool calculates your…
→ Subscriber LTV (lifetime value)
→ Customer Acquisition Cost (CAC)
→ Newsletter Ad Revenue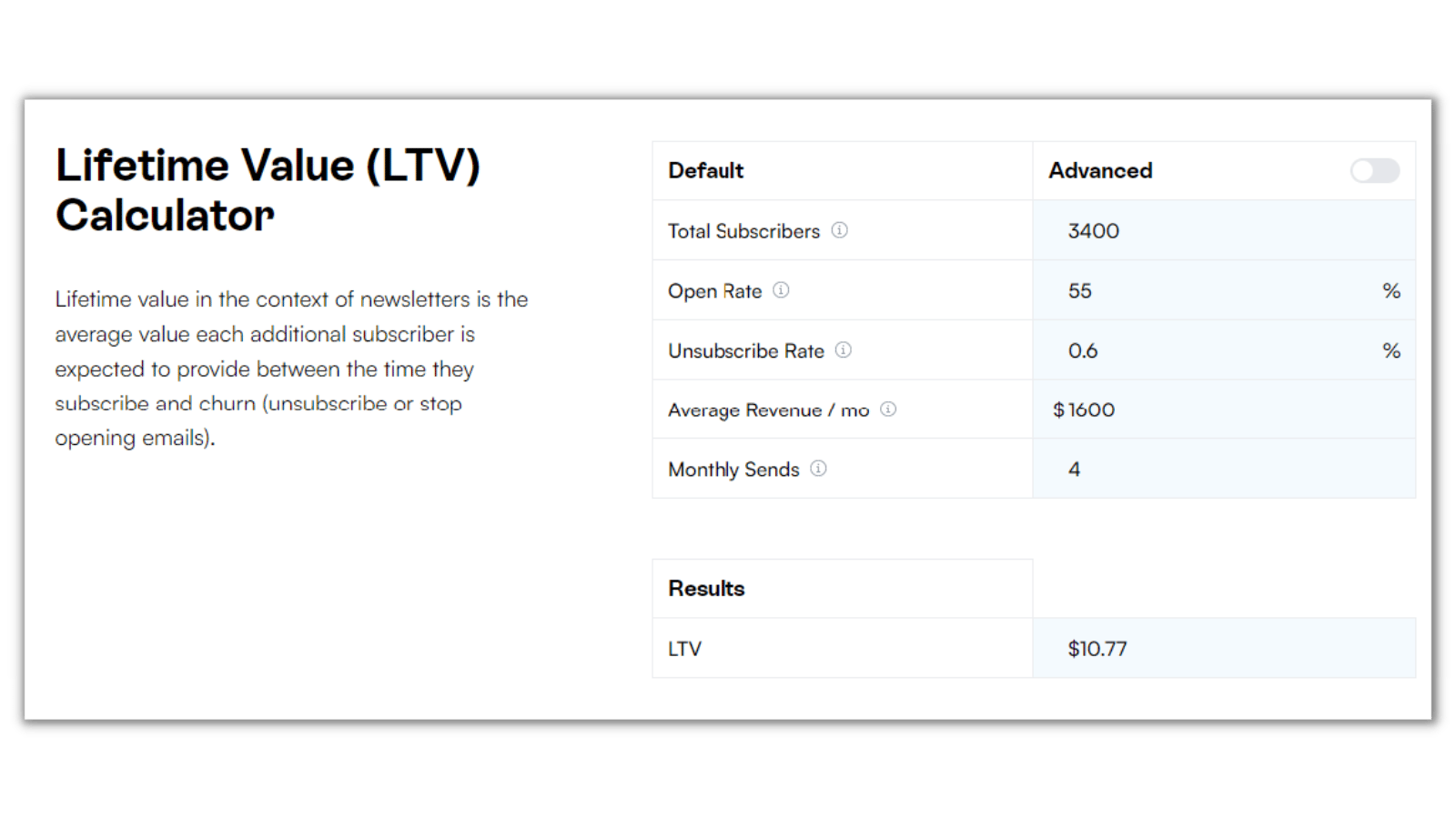 ​
---
(GC ⚡ Newsletter Of The Week)
The free newsletter 'business' gurus don't want you to read.
We scour the web for useful tools, tactics and trends, so you don't have to. Sales, marketing, tech, strategy and more—all in a weekly email—sent to 25,000+ readers.
---
Thanks for making it to the end—I try and save some personal ramblings for this space.
I wasn't able to publish a new article this week.
I'm in a transition from an old job (ending this week) to a new job (starting next week)—and free time has been challenging to snag.
But something important is on my mind.
I've been thinking a lot about the rise of newsletter recommendation features, the latest coming from ConvertKit (🙌). Loads of growth opportunities are headed our way—several are already here—but there are some implications we need to be mindful of.
Anyway, that's on the docket. Teeing it up for next week. Til then!
​
How would you rate this edition?
​⚡⚡⚡⚡⚡ Electrifying!​
​⚡⚡⚡ A decent jolt.​
​⚡ Just static...​
​
Share GC⚡ with your audience—get rewarded.
Would your friends or audience love our newsletter too? Give them your unique referral link (below) and get an awesome reward when they subscribe.
PS: You have referred [RH_TOTREF GOES HERE] people so far
See how many referrals to the next reward »
⚡️ by SparkLoop
And in case you missed it, here are last week's TWO most popular links:
#1: How to start a newsletter and get your first 1,000 subscribers [8 simple steps] 🧵 by Matthew McGarry (127 clicks) ​
#2: How to run a five-figure newsletter business without quitting your job by Growth Currency⚡ (90 clicks)
---
Other resources to help you:
→ The 1KS Roadmap: A Free Course To Your First 1,000 Subscribers​
→ The Ultimate Creator Database of Awesomeness​
→ Advertise in this newsletter​
​
Peace and platonic love,
Dylan